What is Cuba famous for?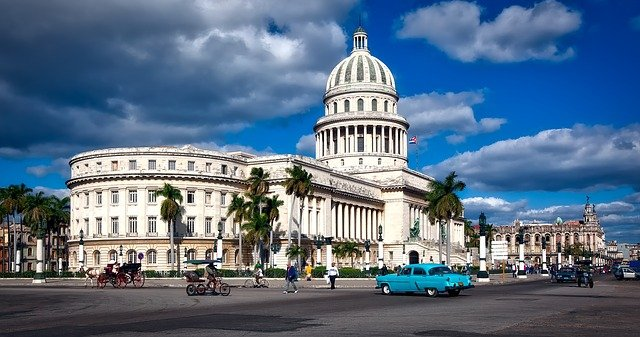 What is Cuba famous for? Why Cuba has always been fighting for its Cuban Independence? Why are people so happy to listen to Cuba? The truth is that Cuba is avery popular tourist destination and it contains many attractions that make Caribbean a very unique experience. The island remains a favourite amongst many tourists from worldwide. There are many qualities to Cuba that are well-recognised and this list shows many of those things. Cuban Political Map showing capital Havana, national borders, most important towns.
History, Culture, and Tourism in Cuba.
Cuba was first inhabited by the native Taino people, who were soon displaced by Spanish settlers. For centuries, Cuba was a colony of Spain for over 400 years, until it finally won independence in 1898. Since then, the country has gone through many changes, including a period of rule by Fidel Castro and the Communist Party. The Spanish and african influences are visible.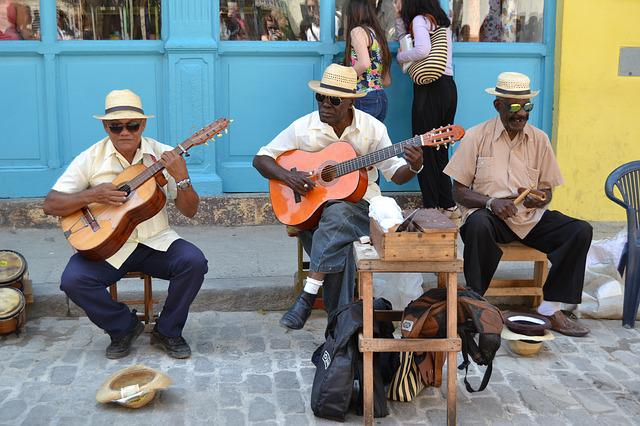 The cuban capital is a place that is rich in culture and history. Many people know Havana as the capital of Cuba, but there is so much more to this city than just that. If you are looking for things to do in Havana, here are some suggestions:
1. Visit Old Havana – Old Havana is a UNESCO World Heritage Sites and it is easy to see why. The Spanish colonial architecture is simply stunning. Wander the streets, peeking into the courtyards and taking in the atmosphere.
2. Take a ride in a classic car – Havana is famous for its classic cars. You can hail one down like a taxi or book a tour. Either way, it is an experience not to be missed.
3. Check out the Cuban art scene – There are many great galleries and museums to explore in Havana. Get a taste of Cuban culture and art at places like the National Museum of Fine Arts and the Cuban Art Factory.
4. Party at legendary clubs – If you're looking to party, then head to places like Tropicana or Cafe Cantante Mi Habana. These legendary clubs will have you dancing all night long.
5. Cuban cigars- Cigars have been produced in Cuba for centuries, and the country is now one of the world's leading producers. Cuban cigars are prized for their quality and unique flavor, and they are enjoyed by smokers all over the world.Cuban rum is also very popular, and it is produced in a number of different styles. The country's coffee is also renowned for its quality, and it is exported to many countries around the world.These products have helped the grow in the economy.
What national museum can you visit in Cuba?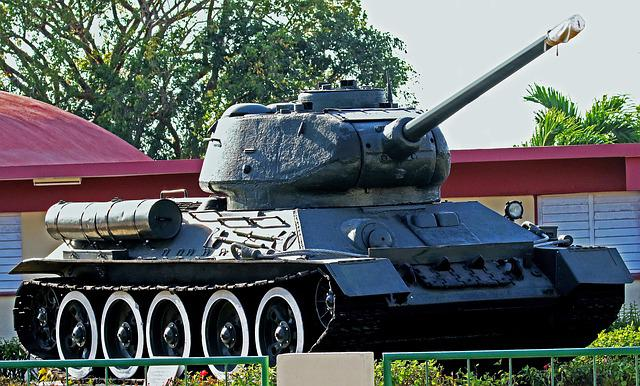 Cuba is a country with a rich history and culture, and there are plenty of museums that reflect this. However, if you're only going to visit one museum while you're in Cuba, make it the National Museum of Fine Arts. This museum houses an impressive collection of Cuban art, ranging from colonial-era paintings to pieces by contemporary artists. In addition, the museum regularly hosts temporary exhibitions, so there's always something new to see. Even if you're not an art lover, the National Museum of Fine Arts is worth a visit for its beautiful building and gardens alone. So next time you're in Cuba, be sure to add this museum to your itinerary.
5 Things in Cuba you should avoid: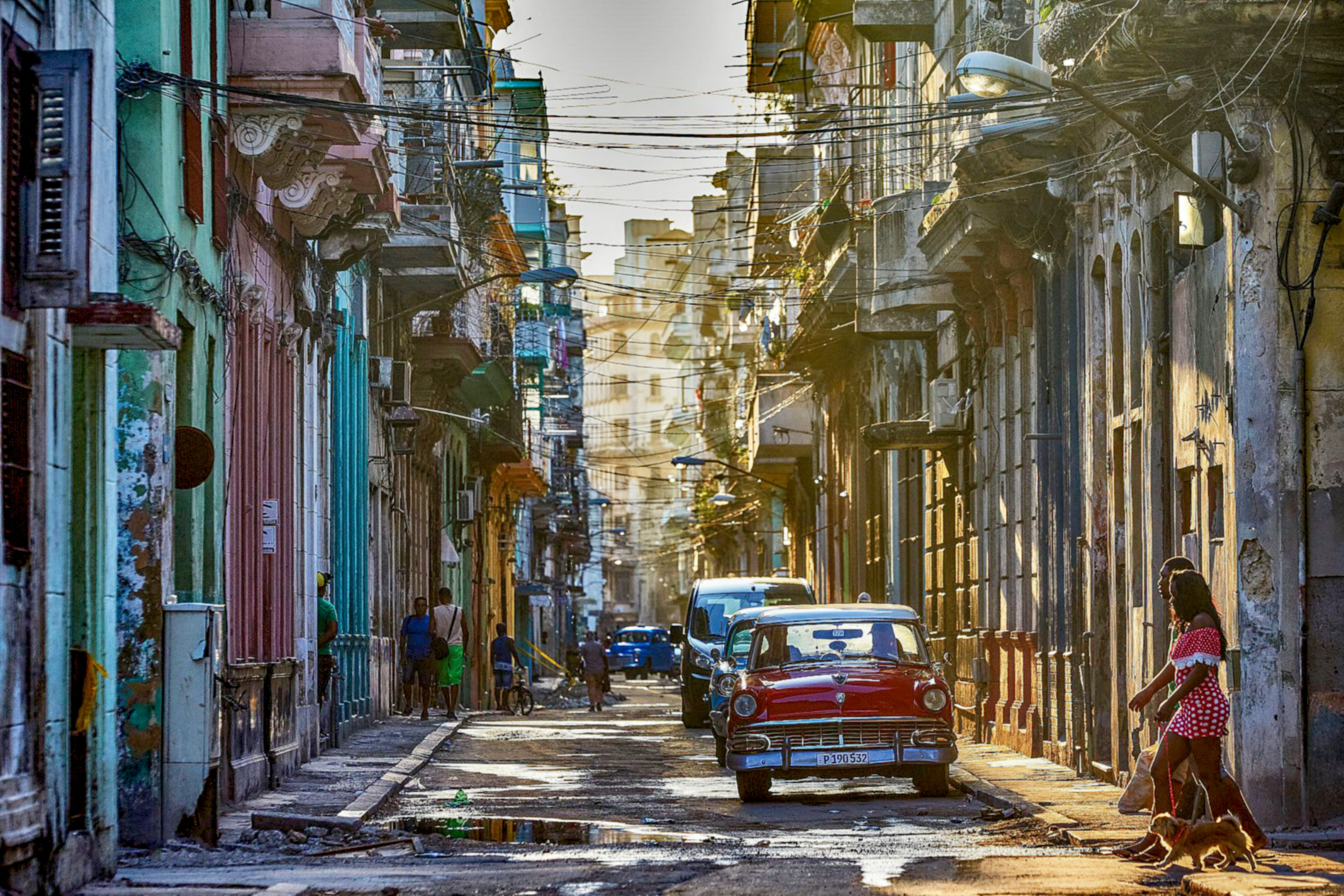 You might be surprised to learn that there are a few things you should avoid doing in Cuba. Though the island nation is famous for its tropical beaches and lively music scene, there are some things that are best left undone while you're visiting. Here are things you should avoid doing in Cuba:
1. Don't drink the tap water. The water in Cuba is not safe to drink, so be sure to stick to bottled water.
2. Don't eat from street vendors. Many of the food vendors in Cuba don't have access to clean water or proper food preparation facilities, so it's best to avoid eating from them.
3. Don't use your credit card. Due to the U.S. embargo on Cuba, most American credit cards won't work on the island. Be sure to bring cash instead.
4. Don't buy Cuban cigars from street vendors. Many of the cigars sold by street vendors are fake, so it's best to buy them from a reputable source instead.
5. Don't take pictures of military personnel or government buildings. Doing so could result in arrest or detention by Cuban authorities.
Stunning Architecture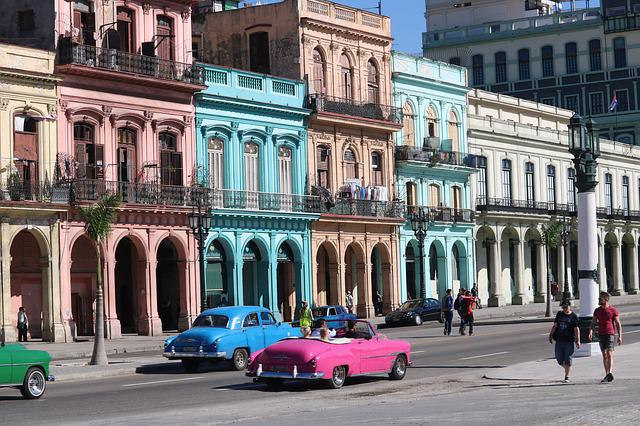 The Cuban architecture culture has imported styles since the Spanish Colony. Style influences from Spain, French and the US have influenced the culture of Cuba for many generations, and it remains evident today. Cuba incorporated various architecture from Spanish explorers into its architecture. One of these adopted styles are those of Moorish emperors which are generally seen in buildings throughout Spain. The attractive moorish style is visible on Cuba's arched walkways. Another popular genre is baroque. This was first developed in the 17th centuries in England. Havana Cathedral is one such landmark. The French followed the Spanish explorationists.
Top Cuban Beaches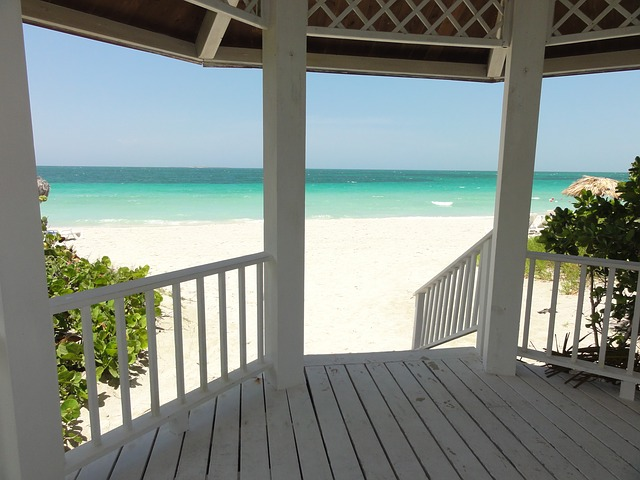 1. Varadero Beach – This beach is located on the Hicacos Peninsula and is famous for its fine white sand and turquoise waters. It is a popular spot for swimming, sunbathing, and snorkeling. one of the most famous beaches on the caribbean sea with white sand beaches all around.
2. Playa Giron – This beach is located in the province of Matanzas and was the site of the Bay of Pigs invasion in 1961. Today, it is a popular destination for scuba diving and snorkeling.
3. Cayo Coco – This small island off the coast of Cuba is known for its beautiful beaches, coral reefs, and birdwatching opportunities. It is a popular destination for nature lovers and beachgoers alike.
4. Santa Lucia Beach – This beach is located in the province of Holguin and is known for its dramatic cliffs, lush vegetation, and clear waters. It is a popular spot for swimming, sunbathing, and fishing.
5. Ancon Beach – This beach is located 14km south Trinidad, 14 km of white sand!
Santiago de Cuba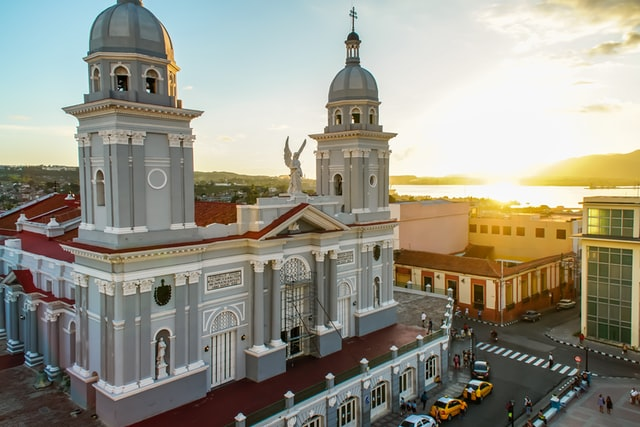 Santiago de Cuba province is the second largest city in Cuba and has been designated as a UNESCO World Heritage Site. The city is known for its rich history, vibrant culture, and stunning architecture. Visitors to Santiago de Cuba can explore the Old Town, which is full of well-preserved Spanish colonial buildings, or visit the Revolution Plaza to learn about the city's role in the Cuban Revolution. There are also plenty of opportunities to enjoy the local cuisine, dance to live music, and experience the warmth of the Cuban people. Whether you're interested in history, culture, or simply want to relax on a beautiful island, Santiago de Cuba is an ideal destination.
Classic American cars
During the Cuban Missile Crisis in 1962, the United States and the Soviet Union came to the brink of nuclear war. In the midst of this tense standoff, one small island became a symbol of Cold War tensions: Cuba. Despite being just 90 miles from Florida, Cuba was off-limits to American tourists for decades. However, in recent years, relations between the two countries have thawed, and American travelers are once again flocking to Havana. One of the most popular attractions for visitors is the city's fleet of vintage American cars.
These vintage cars are a reminder of a time when Cuba was much more closely connected to the United States. In the early 20th century, Cuba was a popular destination for wealthy Americans looking to escape the cold winters of the Northeast. Havana was filled with glamorous hotels and casinos, and American-made cars were a common sight on its streets. However, following the Cuban Revolution in 1959, all that changed. The new communist government nationalized many industries, including the car companies. As a result, few new American cars made their way to Cuba after that time. The classic cars of Havana are more than just tourist attractions; they're also a reminder of a bygone era.
Cuban music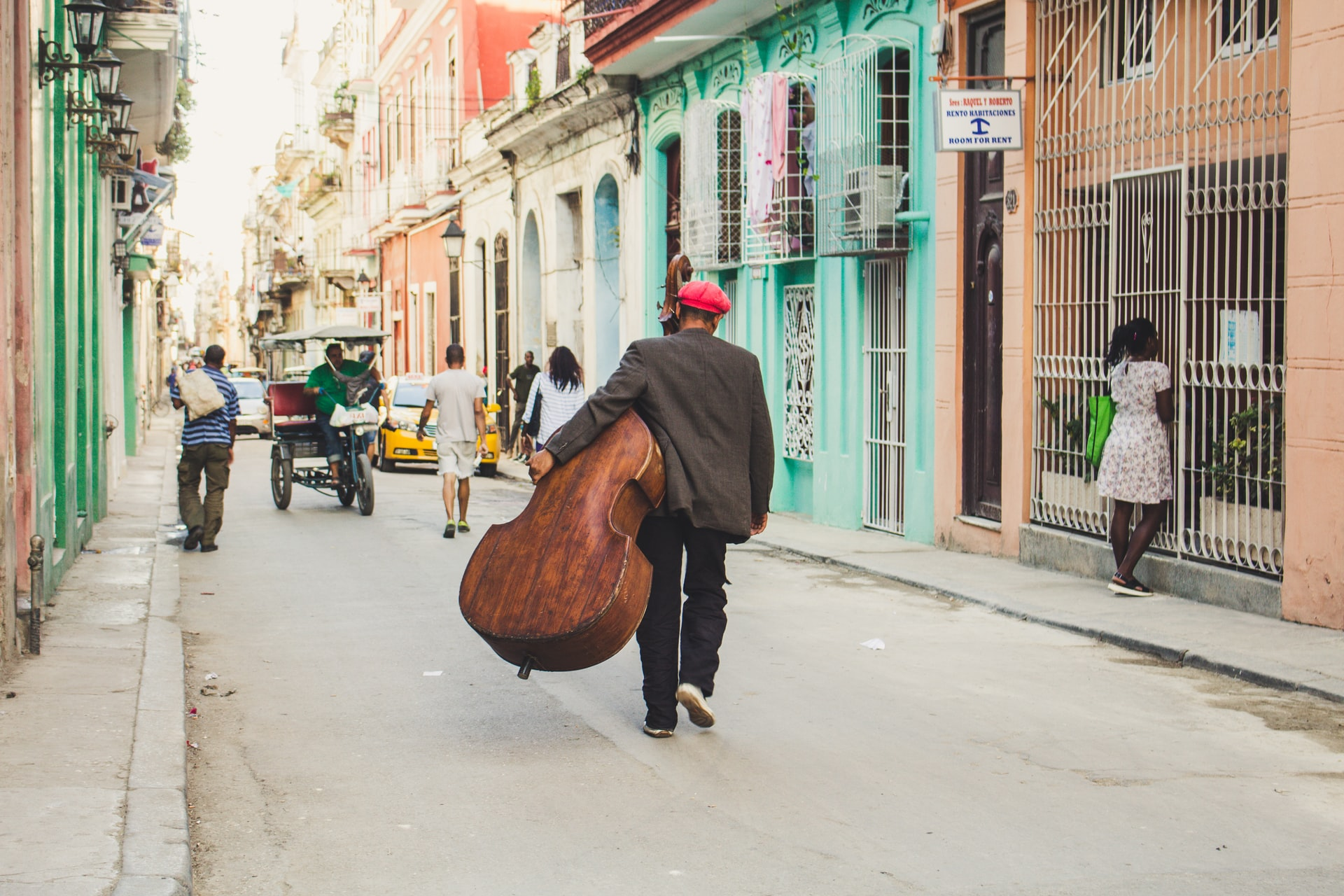 Cuba has a long and rich history of music, dating back to the early days of the island's colonisation. Cuban artists have always been influenced by a variety of genres, from African rhythms to European melodies. In the 20th century, this mix of influences came together to create the distinctive sound of Cuban music. The most famous example of this is the Buena Vista Social Club, an ensemble of cuban musicians who rose to international fame in the 1990s. Their music is a unique blend of cuban styles, such as son and rumba, with a distinctly African flavor. Today, cuban music continues to evolve, incorporating elements from all over the world. Reshaping cuba's future forever.
Ché Guevara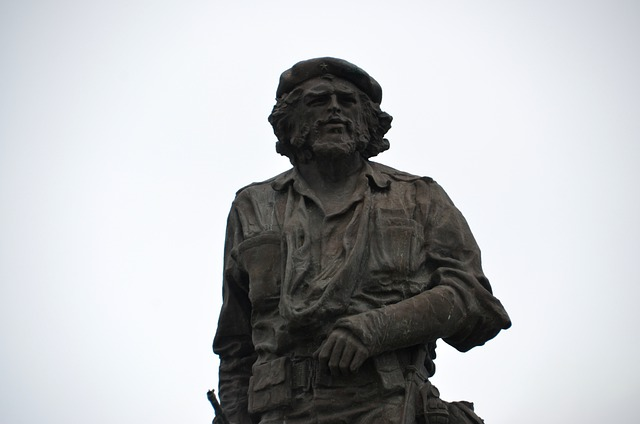 One of the most iconic figures in Cuban history and Latin America is Che Guevara or Ernesto Guevara. He was a key leader in the Cuban Revolution, which overthrew the Cuban government and led to the country's independence. After the Revolution, Guevara became a key leader in the new Cuban government. He served in various roles, including Minister of Industry and President of the National Bank of Cuba. He also played a key role in the country's foreign policy, helping to establish diplomatic relations with the Soviet Union and other communist countries. In addition to his political accomplishments, Guevara is also remembered for his ideals of socialism and revolution. He remains an inspiration for many people around the world who are fighting for social justice.
Cuban coffee lovers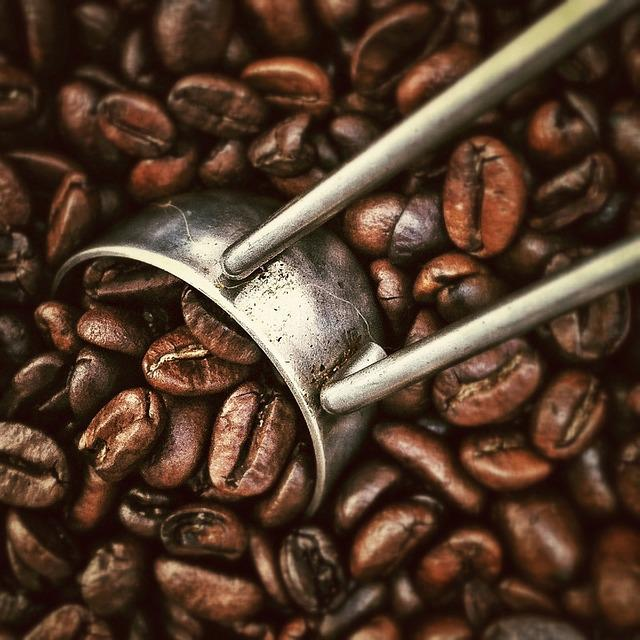 Cuban coffee is some of the most distinctive and flavorful in the world. Cafe cubano, as it's called on the island, is made with dark-roasted coffee beans and boiled in water with sugar. Theresulting coffee is thick, sweet, and intensely flavorful. Cuban coffee is so popular that it's exported all over the world.
There are three main types of Cuban coffee: cafecito, colada, and cortadito. Cafecito is a strong, small cup of coffee without milk. Colada is a large cup of coffee that's meant to be shared, and cortadito is a cuban espresso with a splash of milk.
Whether you enjoy your coffee black or with milk, cuban coffee is sure to give you a delicious and energizing start to your day.
Cuban Cigars
Cuban cigars have a long and storied history. The first cigars were brought to the island by Spanish settlers in the 16th century, and they quickly became a popular item among the Cuban elite. By the 19th century, cigar production had become an important industry in Cuba, with the majority of cigars being exported to Europe and the United States. After the Cuban Revolution of 1959, the new Cuban government nationalized the cigar industry, making it one of the country's most important sources of income. Today, cuban cigars are still prized for their quality and flavor, and they continue to be one of the most popular souvenirs for visitors to Cuba.
Cuban Cuisine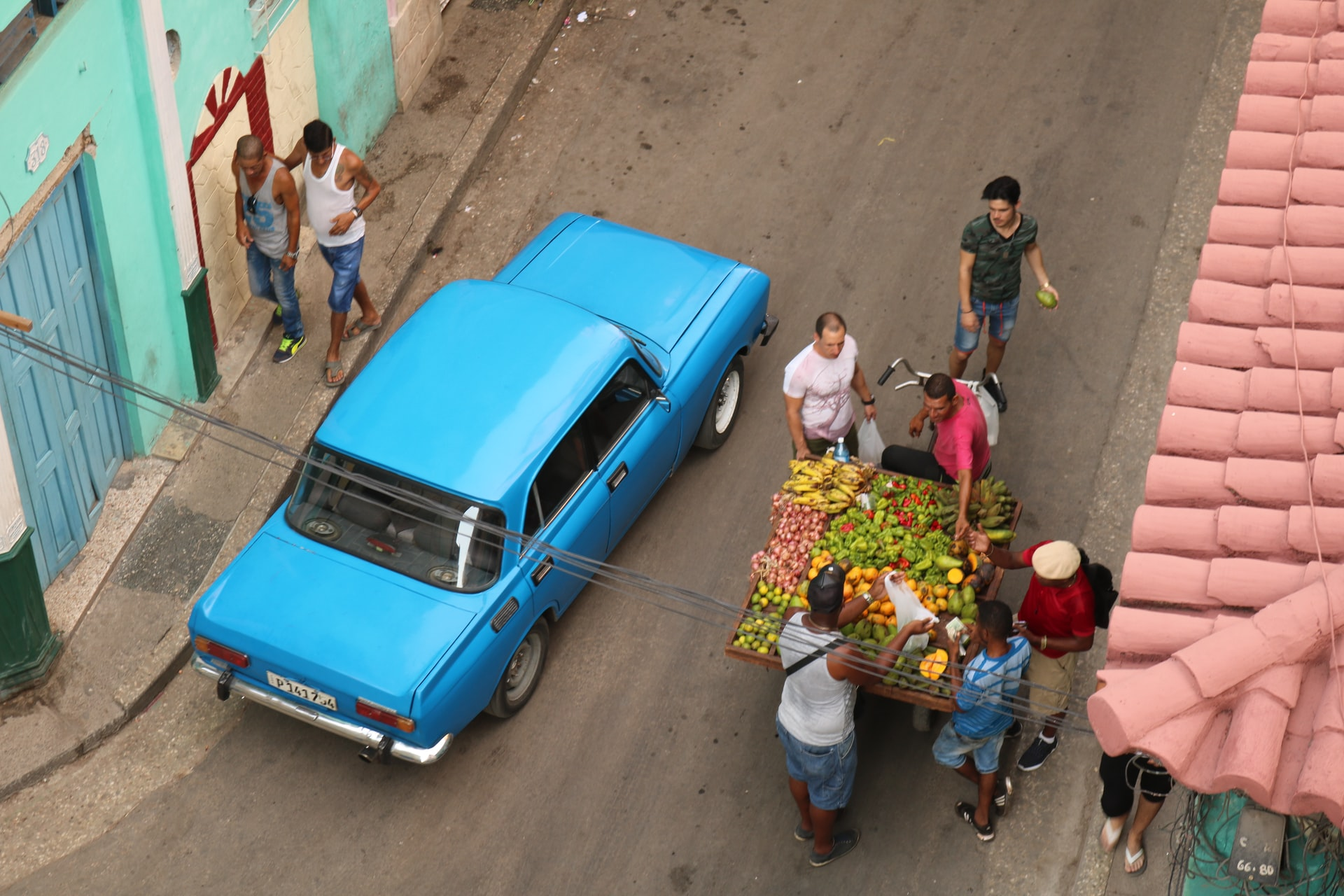 Cuban cuisine is a fusion of African, Spanish, and Caribbean cuisines. The combination of these three cultures has resulted in a unique and flavorful cuisine that is famous around the world. Cuban food is typically hearty and filling, with dishes such as ropa vieja (shredded beef), arroz con pollo (chicken and rice), Frijoles Negros (Black Beans) and cuban sandwiches being popular favorites. In recent years, there has been a trend towards lighter, healthy fare, with cuban chefs experimenting with fresh fruits and vegetables. However, no matter what the dish, cuban cuisine is always guaranteed to be delicious.
Cuban Cocktails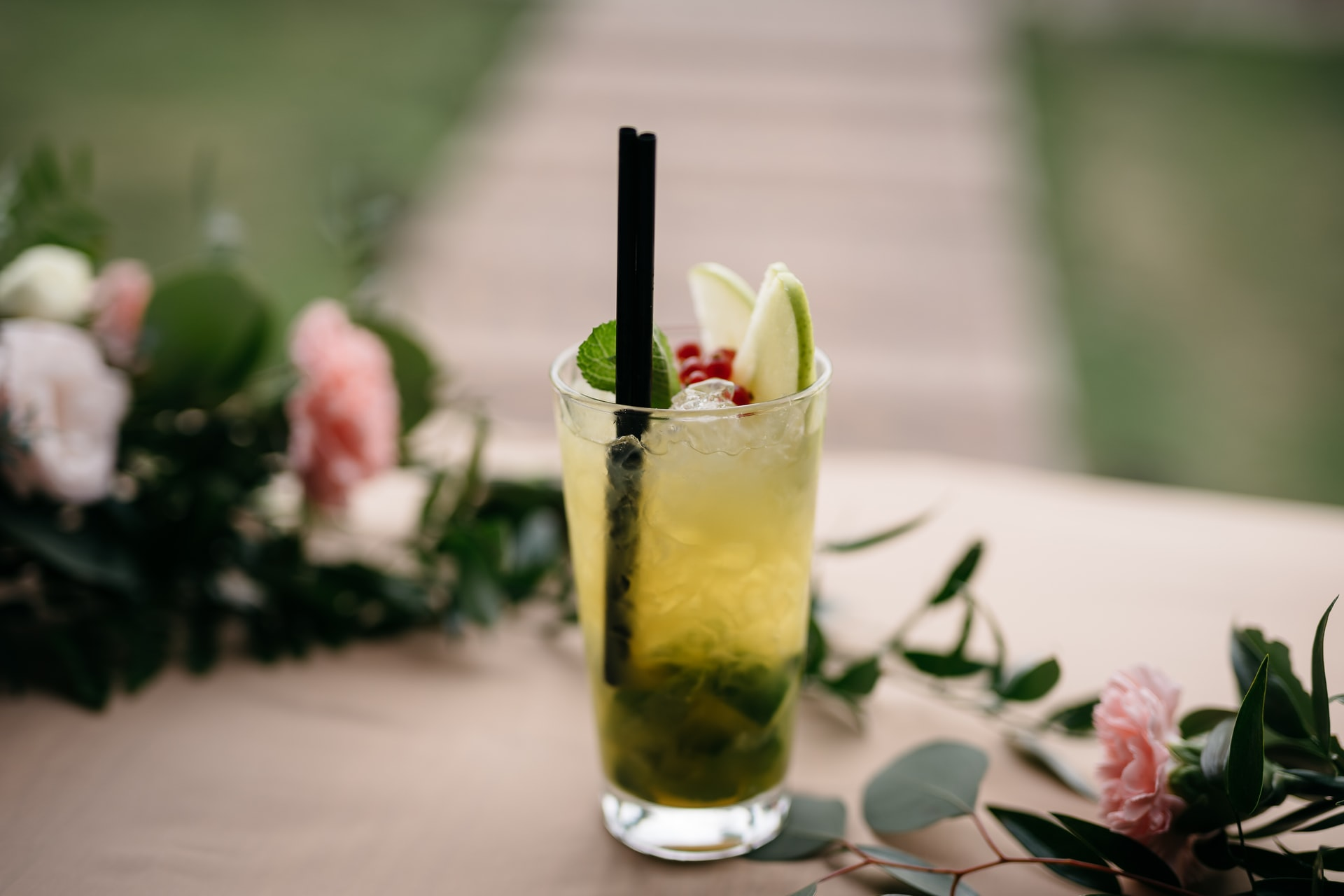 Cuban cocktails are world-famous for their delicious flavor and unique ingredients. One of the most popular cuban cocktails is the mojito. Made with fresh mint, lime juice, brown sugar, and rum, the mojito is a refreshing and flavorful drink that is perfect for any occasion. Another popular cuban cocktail is the daiquiri. Made with rum, lime juice, and sugar, the daiquiri is a sweet and tart drink that is perfect for sipping on a hot day. Cuba Libre (Rum and Coke) Fun Fact: As the story goes, in the year 1900, a captain in the U.S. Army stationed in Havana during the Spanish-American War poured Coca-Cola and a squeeze of lime into his Bacardí and toasted his Cuban comrades by calling out in the bar, "Por Cuba Libre!" ("To a free Cuba!"). And just like that, a legend was born.Cuba's history and culture are richly represented in its cocktails, and each one is uniquely delicious. Whether you're looking for a refreshing mojito or a sweet daiquiri, cuban cocktails are sure to please.
Thanks for reading us!
Do share your experience in Cuba on the section below.
All travel needs on our website!