The post Catching up with Mike Williams, Senior Partner, Senior Consultant, Gaining Edge and AIMEbassador 2023. appeared first on TD (Travel Daily Media) Travel Daily.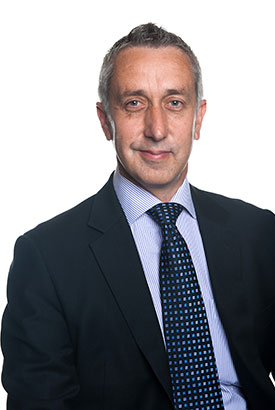 AIME 2023 (13 -15 February) will host 400 buyers and 2,000 visitor buyers from around the world, spanning industry sectors. AIME visitors will expand their knowledge, connect with the business events community, find inspiration on the show floor and most importantly do business. As Australia's second largest city, Melbourne is the gateway to Victoria's world-class wineries, natural springs, untouched peninsulas, spectacular coastline and alpine villages.
AIME 2023 will be a celebration of the show's 30-year legacy with new features, events, programming and more to be announced. With less than 8 weeks to the event, Mike Williams, Senior Partner, Senior Consultant, Gaining Edge and 2023 AIMEbassador answered some of our questions.
What's one of the most memorable events you have attended and what made it so?
The BestCities Global Alliance was launched at AIME in 2000. At the media conference, each city representative wore a sports jersey from their hometown – some signed by players. At the end of the conference, we gave away the jerseys to the media at which point they were frenetic as we – the BestCities partners – did a half "Full Monty" (jerseys only) for the prize winners. It was one of the livelier media conferences at the time!
Who are your strongest influences in the industry right now?
I look to our industry associations (ICCA, UFI, UIA, IAPCO, PCMA, MEA, PCOA, BECA) to unite us and advocate to global governments on our behalf. They are the platforms through which our industry can collaborate to both find sustainable solutions to today's challenges and to break down geographical, political and sectorial barriers. There is much to gain through better industry collaboration.
What are your top tips for networking?
Show a genuine interest in the person you are meeting with.

Break away from your normal social group and make an effort to meet new people.

Set yourself a target of who you want to meet and what you want to learn and get out of a networking event.

Ask a colleague to introduce you to people they know and that you would like to meet.

Do some research and seek out people that may have a common interest.
What do you think is the biggest challenge facing the industry?
Skills shortages, supply chain disruption, massive increases in travel costs (especially air) and accommodation, and compression where supplies cannot keep up with pent up demand.
What are your predictions for the industry for the next 3-5 years?
A return to some normalisation in a post pandemic world

A better integration of face to face and virtual meetings

Sustainable practices become the norm rather than a token effort

An industry that embraces DEI
What are 2-3 things you would advise someone to do who is attending AIME for the first time?
Take advantage of any educational opportunities on how to maximise participation provided by the trade show organiser.

Promote the fact that you are a first-time exhibitor and a new product offering. Leverage media opportunities.

Talk to and learn from your industry peers that have participated before.
Network, network, network.
or more details:
aime.com.au

facebook.com/AIMEAsiaPacific

instagram.com/aimeasiapacific
The post Catching up with Mike Williams, Senior Partner, Senior Consultant, Gaining Edge and AIMEbassador 2023. appeared first on Travel Daily.